Why Choose Fidnor Thum Battery?
Fidnor new THUM variable voltage 510 battery let you dial in the voltage from 1.8V to 4.2V for compatibility with a wide range of oils.
Whether you are looking for a smooth vape or seeking a big hit,THUM is always getting a perfect voltage.
Say goodbye to three times clicking to select voltages,vaping should be easy!
The majority of batteries on the market are set 2.8V – 3.2V – 3.6V to select voltage by clicking the button 3times rapidly.What is 2.8V is still too high or 3.6V is not enough ?
With the THUM,select any voltage from 1.8V to 4.2V by clicking the high/low buttons,every single click 0.1V increase/decrease.
There is always a perfect voltage for your vaping with THUM!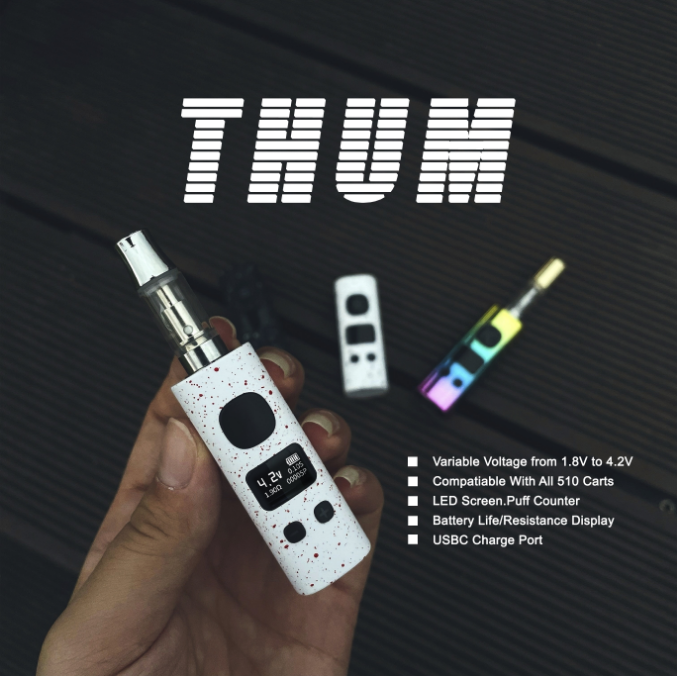 Technical Support: Magic Lamp